The idea that men are the only ones who have trouble with monogamy is false, because according to a survey, by OpenMinded.com, an online dating site for open marriages, more women initiate open marriages than men.
Open marriage is defined as a marriage or relationship in which both partners agree that each may have sexual relations with the other.
In 2015, OpenMinded.com said, "One-third of married couples admit to cheating on their partner, while only five percent report being in an open relationship. 
A subculture of polyamorous couples is emerging from the ruins of failed traditional relationships and women are commonly the driving force in this shift."
Why are women more likely to suggest an open relationship?
Where did Openminded.com get the idea that women are more likely to suggest changing their relationship to an open marriage?
They conducted a survey and asked over 64,000 couples (on their site) which partner had the idea to open their relationship.
Two-thirds of the couples answered that the woman wanted it first.
But is monogamy on the way out, or are monogamous relationships being restructured to fit a changing world?
Monogamy works for some people but it doesn't work for everybody, and many couples are finding that traditional marriage isn't the only way to have a relationship; there are open marriage options such as swinging and polyamory.
There used to be a belief that women wanted romance and men want sex, or women give sex to get love and men give love to get sex, but that just seems so outdated.
Men aren't primarily predators, and to think that women only have sex to hang on to their man is archaic.
Brandon Wade, CEO and founder of Openminded.com, has a theory about why more women than men instigate the transition from traditional to open marriages.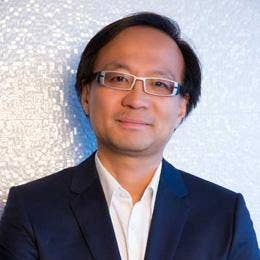 Brandon Wade
"Women can sense when a relationship isn't working, and the rise of acceptance for non-monogamy is causing them to try out less traditional ideals.
It's not that their partners aren't fulfilling; it's more about rekindling relationships that aren't working.
Men often step out, and women take a step inward and let an open relationship bring them closer," Wade explained.
There's a new word that's sprung up to describe the happy feeling a spouse has when their partner has had a good time having sex with someone else. It's called compersion.
Compersion isn't in the dictionary yet, but it's used to illustrate the idea of a partner deriving pleasure in a context separate from the marriage, and from another source.
Women and men can equally experience compersion, and the act of opening up a marriage may not be just to save the relationship but to simply enjoy sex in the physical sense without the guilt of cheating.
As long as everybody's on board with an open marriage, it doesn't matter whose idea it was in the first place. 
Editor's Note: This article was originally posted in September 2015 and was updated with the latest information.
Christine Schoenwald is a writer and performer. She's had articles in The Los Angeles Times, Salon, and Woman's Day. Visit her website or her Instagram.