Valentine's Day is the most romantic day of the year, where couples celebrate their love and indulge in special time together. While there are plenty of things for couples to do, a long distance Valentine's Day can complicate things.
Long-distance relationships are tricky in many ways, especially on holidays. But Valentine's Day is particularly difficult for couples living miles apart. Since the whole point of this day is to spend it with your special someone, it might seem impossible for long-distance couples to partake.
Before you play sad love songs and try to forget that Valentine's Day was ever created, there are plenty of ways you and your partner can still celebrate your love, even though you're not physically together. Because these ideas for long distance couples will take a romantic date night to the next level.
30 Long Distance Valentine's Day Ideas
1. Arrange a video chat date.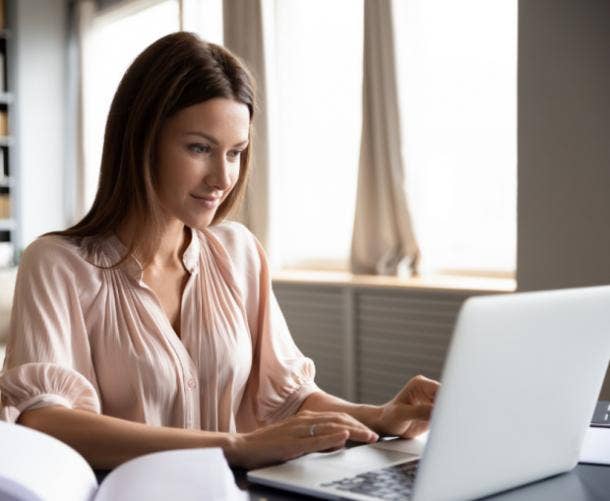 Photo: fizkes / shutterstock
If you're in a long-distance relationship, you've most likely already used some kind of video chatting to communicate, so to make this call different from the others, plan out a date just like you would if you were together. It can be just as romantic and fancy as it would be in person. Break out the candles, music, and wine and you've got a very lovely evening.
2. Make them a book or scrapbook.
Collect all the photos you have together, whether it's on social media or already hanging in your room, and paste them all into a scrapbook. Feel free to get creative here — your partner will no doubt appreciate all the effort. But be sure to mail it to them before Valentine's Day so they can open it while you watch.
3. Write a love letter.
Rather than writing one love note, you can also choose to send your partner a whole jar of them! KindNotes lets you send your love a beautiful jar filled with customizable messages. Love letters are always romantic, but a jar of them will last longer and let that special someone know how much you're thinking of them, even beyond Valentine's Day.
4. Call your partner on Valentine's Day.
It may seem like a no-brainer, but just a simple call to say "I love you" can make Valentine's Day special for you and your partner. Call them first thing in the morning and again at the very end of the night before you go to sleep. This way, they know they were the first and last thing on your mind.
5. Send flowers.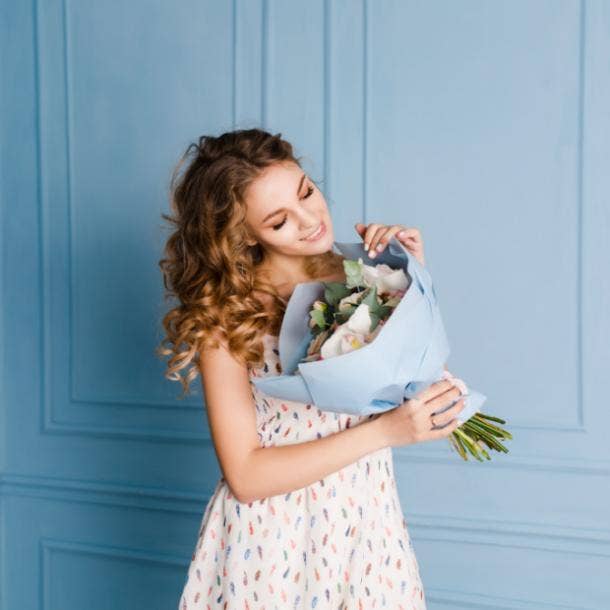 Photo: Look Studio / shutterstock
A pretty bouquet is always a good idea. And just because you can't see your partner in person, that doesn't mean you can't still gift them a gorgeous bouquet. ProFlowers lets you send any kind of flowers you want, whether he or she likes roses, tulips, or something else. Make your flower delivery complete by adding on a sweet treat, like chocolate covered strawberries.
6. Surprise your partner in person.
The best gift you can give your loved one is you, especially when you're so far apart. Showing up on their doorstep unplanned on Valentine's Day is seriously romantic! Of course, if you're traveling far, keep in mind that safety is of the utmost importance.
7. Watch a movie.
Sure, you're far apart, but that doesn't mean you can't enjoy a little Netflix and Chill. Thanks, technology! Set a time to choose a movie or show that you want to watch, snuggle up on the couch, and use Netflix Party to stream at the same time. You can text each other as you're watching and it will be like you're enjoying it in the same place.
8. Take a class.
Whether it's a cooking class or learning new dance moves, most classes are online now, making it easier to do this together. Or, if you want something more meaningful, Dr. Gary Chapman has his very own "Date Night At Home," where couples can strengthen their relationship and connect on a deeper level.
9. Play a game online.
While there are loads of games that require multiple players, there are also games that only require two players. If you have the Nintendo Switch, as well as other gaming systems, you're able to log online and play each other from a distance as well.
10. Send them a pre-recorded video message.
Get the perfect lighting and sound to record a personalized message for your partner. Include all the things you love about them, how grateful you are for their love, and that you miss them deeply. Maybe even include a few sexy poses in the process if that's more your speed.
11. Have a cook-off.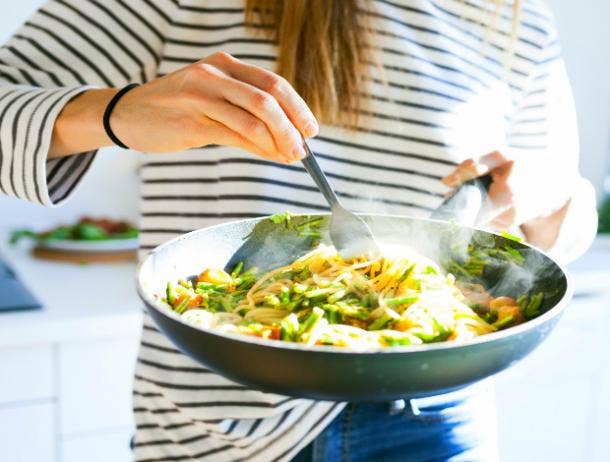 Photo: Getty
FaceTime while you each cook the same meal for yourselves. Give each other tips as you go along, or make subtle changes to out-do one another. Even though you can compete against each other, remember that this holiday is all about love.
12. Order their favorite meal.
Does your partner have a favorite restaurant where they live? Order them their favorite dish through a food delivery app, or call the restaurant directly. Then, call them while their food is en route to see the look of surprise on their face when they get the delivery and dig in.
13. Recreate your first date.
If your first date was at a local restaurant, order in food from there, or have your partner order something similar where they live. Set up your phone across the table, just like your partner would be if you were physically together. Reminisce about what you talked about, what you did, and what ultimately made you certain this person was a keeper.
14. Do an arts and crafts project.
While it doesn't have to be Valentine's Day related, definitely choose crafts that align with your skill set. So, if your partner isn't great with drawing, maybe opt for something that requires scissors and glue. Chat while you make your creations, and then show each other what you made.
15. Watch the sunset together.
A sunset is incredibly romantic, but you don't need to be standing next to each other to feel the love. FaceTime each other while you watch the sun go down from your respective locations, and then continue talking while you walk or drive back home.
16. Make plans for next year's Valentine's Day.
You can't be together this year, but next year could be a different story. If you're planning this far in advance, you have plenty of time to decide if you'll be in the same place next year!
17. Ask each other questions.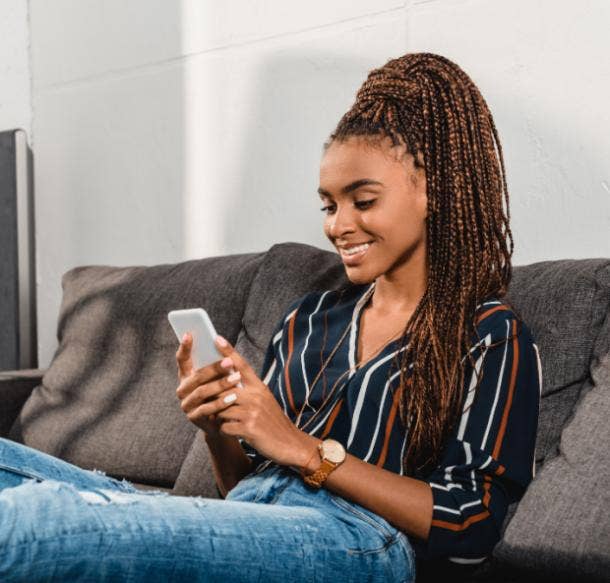 Photo: LightField Studios / shutterstock
Test yourself to see how well you really know your partner. Maybe there are things about them you don't quite know and want to learn more about. Ask each other a series of questions to go deeper in your relationship and see your partner like you never have before.
18. Have phone sex.
If you're both comfortable doing so, phone sex can be a great way for couples to stay connected, especially from so far away. The conversation doesn't have to get too steamy if you don't want, as long as you trust one another.
19. Make a playlist and listen to it together.
Put together a playlist of your favorite romantic songs that you either share memories of, or love listening to when you're in the same place. Make it even more fun by dancing while FaceTiming, seeing who has the best dance moves to the songs that brought you together.
20. Take turns singing karaoke.
Pick a few songs each and see who gets all the words right! Keep in mind that duets may not sound too great if you're on the phone watching each other, so stick to songs with one singer or part. Heck, maybe even throw in a little romantic ditty and serenade your partner.
21. Toast to your relationship.
Have you and your partner open up a bottle of champagne or wine, and make a toast to your relationship. Take the opportunity to express your love for one another, everything you've gone through so far, and what the future holds for you.
22. Send them on a scavenger hunt.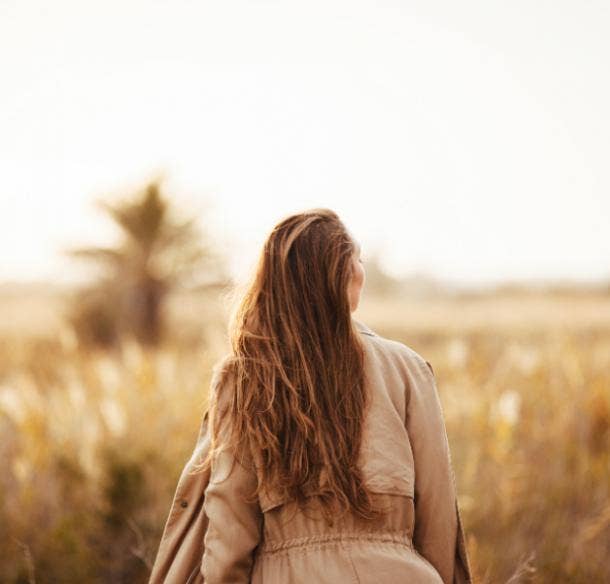 Photo: Manu Padilla / shutterstock
Arrange a scavenger hunt for your partner from afar. Make a list of items they need to find around the house or at the grocery store, and reward them with something nice. Maybe it's a gift card to their favorite local shop, or a coupon book of loving things you can do for them.
23. Craft them a handmade gift.
Nothing says I love you like a little DIY present from the heart. Put your crafting skills to the test and make them a unique gift they'll not only appreciate, but can use. Whether it's a homemade candle or a bag of snacks and treats you put together, they are sure to love anything you send them.
24. Send a care package of their favorite things.
Put a package together of items from all the things they love most or can enjoy, including a stress relief candle, chocolate, a weighted blanket, coffee, or even a framed photo of you two together. Be sure to send it a few days early so they receive it on Valentine's Day.
25. Plan a vacation.
The state of the world is up in the air, but it won't always be this way. Plan a vacation for the near future, where you can spend time relaxing together and enjoying one another's presence. For something super-romantic, consider a trip through Europe or to Iceland to see the Aurora Borealis.
26. Work out together.
If you're both into yoga or love to challenge each other with HIIT, make a date out of it. See who can do the most push-ups, or follow along to a video. Or, you can even make up a workout routine of your own and try something new.
27. Send flirty messages all day.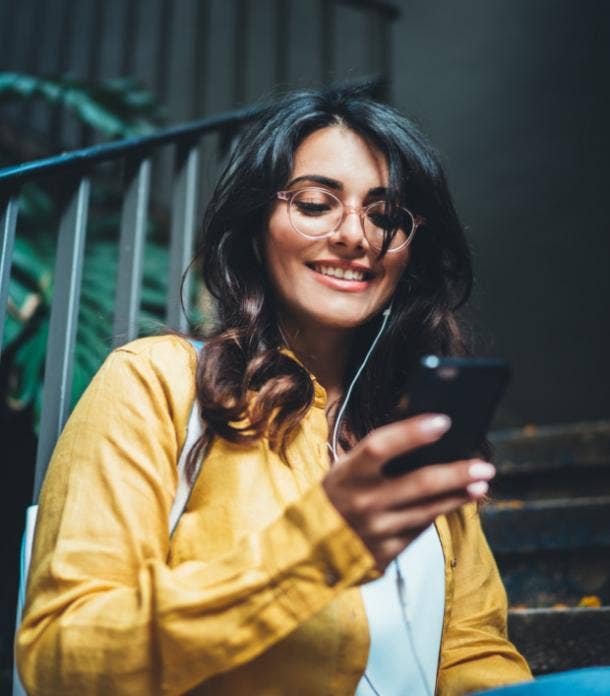 Photo: ImYanis / shutterstock
Forget sending Valentine's Day gifts through the mail! Tantalize your partner all day long with flirty messages or sexts, and then end the night with a steamy FaceTime or phone call. You can talk about all the things you'll do in bed together once you see each other in person again.
28. Tour a virtual concert, museum or city.
Now you can enjoy these super fun events together. There are plenty of virtual museum tours, concerts, and travel tours available, so you can pretend you're doing all these things with one another. Visit Greece or Rome, explore the National Gallery of Art, or live stream concerts and sing along to your favorite songs.
29. Wake up together.
Go to sleep talking on the phone or video chatting, and wake up with one another still on the line. Just make sure your phone is plugged in so it doesn't die overnight!
30. Make a countdown until you're back together.
Whether it's weeks or months until you'll see each other again, make a romantic date out of it. Think of all the fun, wonderful things you can do once you can hold your partner again. You can even think of it like a calendar and do a special thing each day while you wait.
Sloane Solomon is a professional writer and editor. She graduated from the University of Colorado with a Bachelors in English Writing. When she's not writing or editing, you can find her daydreaming in French about coffee, online shopping, travel, and baby animals.